近期行业活动
胜三总裁吴淑芬出席the APPIES 2015(英)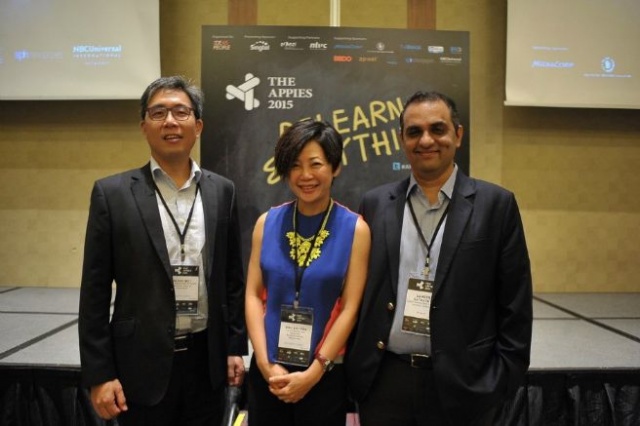 (Marketingmagazine.com.my) -As the two-day festival of marketing excellence came to a close on 27 August, The APPIES 2015 announced the winners from a shortlist of over 80 campaigns. With a judging panel comprising of notable top marketers across the region, the inspiring showcase featured global brands, from over 10 markets.

This year, there was a significant number of high quality of campaigns, resulting in 10 Gold and 10 Silver Medals celebrating great marketing campaign brilliance. Awards were also given out to 5 Best Presenting teams.

Held over 26th and 27th August, the National University of Singapore Society (NUSS) venue was a bustling and stimulating stage for all attendees, as they witnessed award-worthy campaigns from a range of industries, representing 6 categories; Food & Beverage, Non-Food FMCG, Consumer Durables, Business Services, Consumer Services and Pro Bono/Government/Cultural.

The APPIES is the only marketing awards platform in Singapore where presenters (brand marketers or campaign creators) pitch their work in the presence of a live judging panel to convince them of their excellence. Their case studies not only facilitate the dynamic exchange of marketing ideas, but also support effective sharing of specific strategies that have clicked in Asia Pacific's highly diversified markets.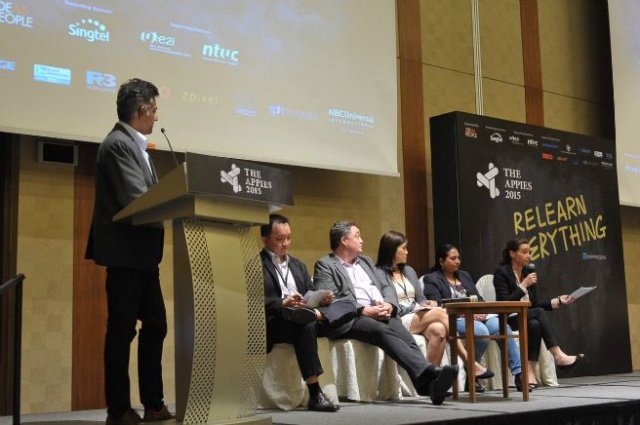 A brand new 'Insights of the Day' segment has also proved a huge success with the audience. Industry thought-leaders commented on the insights they have observed in the two days. It is more important now to be guided by consumer learnings and insights as the `standard' approaches may no longer deliver the desired results.

"APPIES is all about recognizing the best in effectiveness of marketing. This year's winners demonstrate that great marketing is created as much by agencies as by the brand owners. This collaboration is central to successful campaigns", said Sridhar Ramaswamy, Chief Judge of the APPIES, Director of Marketing – Asia Pacific Lenovo.

"This year's crop of APPIES winners reflected not only excellence in marketing but were impressive their leverage of leading edge trends in digital, social and content", said Alvin Neo, who is the Chairman of the APPIES 2015 and Chief Marketing Officer at Parkway Pantai.

Commenting on the need to `Relearn Everything', IAS President as well as Co-Founder and Principal, R3 Worldwide, Goh Shufen said, "With IAS' vision to make Singapore the marcoms hub of Asia, APPIES is our key platform to bring the best of Asia's talent for two days of sparring and relearning, ever so necessary for an ever changing marketing landscape".