人员新闻
We're Hiring: Media Consultant, Beijing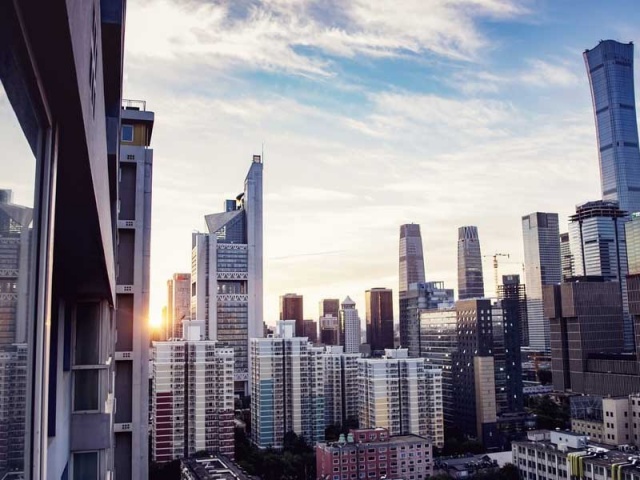 THE ROLE
This position is focused on one of a handful of Media Consultants for R3's China clients, but will contribute insights into global clients and prospects. It's a highly strategic role and is key to our overall success as it will help us build a better relationship with our ongoing clients which will lead ultimately to increased revenue.
The role reports to Lifang Li in Beijing and then Sabrina Li. Greg Paull and Shufen Goh, R3's owners are also involved; we have a very flat structure.
JOB SCOPE
Play the Key Role in China Consulting Work
This is an exciting opportunity to provide your expertise to clients across our media consulting services and support inside China as well as international projects.
The individual will produce data-driven insights across a variety of media auditing services including media cost & quality benchmarking, agency pitch reviews, savings verification and media consulting. Through these activities, we help Marketers get more value from their agencies and media investment.
Manage a small set of client accounts, ensuring that you have a thorough understanding of the client themselves, the contract and their needs
Interpret and evaluate client marketing investments to ultimately provide relevant marketplace recommendations that improve performance and increase media value.
Act as a focal point for agency contact for project kick-off, data collection and results review
Analyst and interpret data to produce meaningful and insightful reviews
Develop client presentations and contribute or lead client meetings
Edit and add practical insights to the analysis provided by junior members of the team.
Train peers and associates in functional skills and marketplace knowledge
Contribute towards a professional and joyful culture with R3ers.
Required Skills and Experience
5+ years' experience of media buying, planning, research or related experience. Digital experience/knowledge is required.
Understanding of media strategy and media buying principles
An analytical mind with demonstrable numeric ability
A comprehensive understanding of the digital media marketplace and what the current issues are
Good communication skills (liaising with clients, agency staff and media owners)
Strong Excel and PowerPoint skills
Good English speaking and written capability
Build and Train a Team to Improve, Grow, and Expand

All of our people are pro-active, curious thinkers with a mixture of experience, and have great energy to grow and learn.
Support Our Expansion into ROI Measurement
Manage the analytical and financial skills to help us deliver the work.
Add to the Culture, Not Change It
Although we work with the world's largest companies, R3 is very different from a large agency or consultancy. We maintain more of a 'family' feel with extensive collaboration, partnership, and no politics. We take pride in what we have achieved, and humility in how we can better ourselves. We welcome ideas and opinions from all levels and it is this accessibility and open culture that we want to build the company on, regardless of geography. For us, it's more important to have people who fit the culture than go out and hire rocket scientists who don't.
Act with Integrity
Finally, there is no company in the marketing sector that puts a higher value on integrity and honesty. We handle highly confidential information from marketers and agencies including media cost benchmarks and sales information. The person who takes on this role must be beyond reproach.
Expected Time Split
90%+ on existing clients; up to 10% on business development.
EXPANSION
We Continue to Reward Our Best People and Expand Our Business
For the right candidate, they could expect to dramatically grow their team and their skillset. After five years, such a senior person should also get the potential for more profit sharing and equity in the firm.
THE IDEAL CANDIDATE
The ideal candidate will have strong experience in the marketing services or related sector, and around 5+ years of working experience. It's crucial the candidate has a global mindset.
LOCATION AND TRAVEL
Based in Beijing and no more than 2-3 travel days per month.
COMPENSATION / OTHER BENEFITS

We are flexible on compensation which is entirely based on the working experience and capabilities of the candidate. We aim to pay competitive compensation to our staff.
Our current turnover rate at the senior level is below 10%.
R3 conducts detailed six-month 360-degree evaluations and pays generous bonuses when both the company and individual have performed well.
Every year, our whole team does something fun together for three days – past trips include Hanoi, Shanghai, Bangkok, and Taipei.
For those who stay with us, we have specific rewards every three, six, and nine years of service.
ABOUT R3


R3 is a uniquely global firm. We drive greater marketing effectiveness and efficiency for our clients.
Our company was founded in 2002 on three "Rs":
R1 – Return on Agencies
R2 – Return on Media
R3 – Return on Investment
We see ourselves as the "McKinsey of Marketing." Whereas a CEO has access to independent best practices from McKinsey, Bain, or BCG, and a CFO has access to KPMG or E&Y, a CMO has no such independent partner. We aim to fill that gap.
Right now, a third of our revenue comes from global clients such as Samsung, Colgate, VISA, Unilever, Mondelez, Akzo-Nobel, and Pfizer. A third of our revenue comes from regional clients such as Mead Johnson, Fonterra, Mastercard and others. And a third of our revenue comes from local clients such as Lowe's US, Verizon, Singtel, BMW China, Mercedes China, and others.
Within three years, our goal is to have more than half of our revenue from global relationships (currently one third is) and more than two-thirds of our revenue on a retainer basis (right now half is.) No other consultancy in our sector has more than 30% of its revenue on a retainer basis.
R3 is now 100 people strong in 11 offices including Singapore, New York, Beijing, Los Angeles, and London. R3 China started in 2007 with a headcount of 1. It now employs 25 people in Beijing and 25 people in Shanghai.
Please send your CV to teresa@rthree.com.